Vacature: Client Partner Marketing
About us
Engagement Factory/Blend360 is a fast-growing European marketing science and analytics company. We offer you the opportunity to work in an innovative scale-up culture where everything you do matters. With world-class capabilities, solutions, and an incredible service, Engagement Factory/Blend360 strives to help large EMEA B2B and B2C companies solve the puzzle of data-driven business acceleration.
What is the position like?
We are currently seeking a Client Partner to work closely with our clients' senior leaders to solve their business challenges. This is a growth-oriented role. This is a full-time position, and employees can work remotely.
Successful Client Partners expand client relationships by delivering impactful solutions that generate a positive ROI and overall client satisfaction. The ability to develop and maintain key executive level client relationships is a critical success factor.
While many of our professionals may be involved in client delivery, the Client Partner is accountable for ensuring we create measurable business value. One accomplishes this by working closely with the client to understand business needs and ensuring Engagement Factory/Blend360 engages the right talent, skills and offerings to meet those needs. Client Partners are trusted advisors who get things done.
This is why you get out of bed every morning
Growth
Drive sustained revenue growth in their book of business at target margins. The Client Partner achieves this through account planning, strategic consulting, business development and solution delivery. The Client Partnerhas experience in managing growth and evolution of relationships.
Solution Development
Engage senior client leaders to understand business challenges and translate those challenges into practical data-driven solutions that produce a positive ROI.
Commercial Management
Oversee commercial aspects of the client relationship including contracts, pricing, profitability, revenue and profit forecasting.
Client Engagement
Develop relationships and interact with senior level client contacts across all areas of the client's business on a regular basis – delivering a continuous flow of business building ideas, while securing relationship and performance feedback.
Client Satisfaction
Responsible for ensuring high satisfaction with Engagement Factory/Blend360 offerings and employees across the book of business for the client by ensuring excellent delivery, planning and communication.
Primary Contact
Act as the primary point of contact for the client on all things Engagement Factory/Blend360 related – and act as the primary point of contact for all Engagement Factory/Blend360 activities and people within the client.
Team Development
Hire, develop and retain top level talent that becomes the 'reason to buy' by inspiring client trust and confidence.
This helps you to be successful
5+ years' experience using data, analytics and technology to improve Marketing, Customer Experience or other relevant business outcomes.
History building strong senior level client relationships as a trusted advisor.
Proven record of driving value-based client growth and managing revenue.
Ability to drive new client sales opportunities and be a reason to buy.
Experience working at a management consulting company.
Experience leading complex multi-dimensional engagements that combine analytics, data management, consulting and technology.
Deep general business knowledge and, expertise in relevant subject areas.
Strong knowledge of digital media and technologies.
Ability to lead teams through both authority and influence with high energy.
Strong collaboration capabilities.
Strong confidence and C suite presence.
Charismatic, engaging personality.
Excellent written communications & presentation skills.
Passion for forming and driving successful client relationships.
Relevant undergraduate degree required with advanced degree preferred.
Your chance to have an impact and grow with us
Join a group of marketing, sales, and data science experts that love to push boundaries, challenge each other to get the best possible results, and have fun while doing that.
Nothing set in stone yet, plenty of room for new initiatives and ideas.
Enjoy an excellent base salary.
With a DNA that matches, we will jointly be able to drive both your and our clients' successes.
Je moet ingelogd zijn om te kunnen solliciteren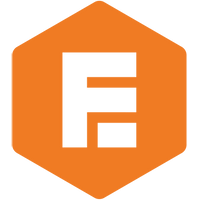 Engagement Factory, a Blend360 company