Vacature: Consultant Digital Marketing
Consultant Digital Marketing
About us
Engagement Factory/Blend360 is a fast-growing European marketing science and analytics company. We offer you the opportunity to work in an innovative scale-up culture where everything you do matters. With world-class capabilities, solutions, and an incredible service, Engagement Factory/Blend360 strives to help large EMEA B2B and B2C companies solve the puzzle of data-driven business acceleration.
What is the position like?
A Marketing consultant at EF is responsible for advising clients how to improve their marketing processes and marketing strategy, guiding and helping them to be able to deliver highly targeted personalised communications using marketing automation, DMP and other advanced marketing solutions that drive results.
The consultant will meet with clients regularly, be able to empathise with them and understand their challenges, providing solutions to help them to be successful. The consultant will be running multiple projects, backed up by our team of over 60 consultants who will support you to build complex multi-channel campaigns that drive results.
You will need to have experience running multi-channel marketing programs for several different companies to drive impressive results, with experience of the latest email marketing, nurturing and demand generation techniques. Experience of using personas, customer decision journeys and how to translate these to lead nurture flows in marketing automation solutions, is highly desirable.
You will be an excellent communicator, able to build rapport quickly, instil confidence, influence senior marketing leaders and work efficiently with remote teams. You will be a great project manager, delivering projects on time and within budget and able to have fun while creating award winning campaign results.
Responsibilities
Develop deep customer insight for assigned clients, with a complete knowledge of relevant stages of the buying cycle in order to define and guide the strategy for all campaigns.
Advise clients on best practices to build email marketing and digital campaigns that drive results.
Project manage direct and digital marketing campaigns within scope, time and budget, supported by our internal teams, producing regular project management reports to inform the project teams.
Review the campaign build before handing over to the client.
Evaluate and analyse campaign results, providing recommendations for improvement.
Identify opportunities to extend the support we provide to each client.
Prepare and lead strategy workshops.
Support account manager and business developer with proposal creation and sales pitches.
Desired experience and skills
2+ years experience working in at least one company responsible for email marketing, direct marketing or digital marketing.
Professional marketing qualifications: Degree, Masters or IDM qualifications.
Ability to demonstrate results and instil confidence quickly.
Strong analytic intelligence and understanding of key business metrics.
Excellent content marketing skills.
Knowledge of industry best practices related to nurturing campaign design, inbound marketing, demand generation, customer behaviour etc.
Je moet ingelogd zijn om te kunnen solliciteren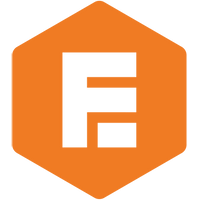 Engagement Factory, a Blend360 company