Vacature: Marketing Technology Consultant HubSpot
Hubspot Consultant
About us
Engagement Factory/Blend360 is a fast-growing European marketing science and analytics company. We offer you the opportunity to work in an innovative scale-up culture where everything you do matters. With world-class capabilities, solutions, and an incredible service, Engagement Factory/Blend360 strives to help large EMEA B2B and B2C companies solve the puzzle of data-driven business acceleration.
What is the position like?
Engagement Factory's Marketing Technology Consultants work closely with our clients to get the most out of their digital marketing and sales stacks. They are primarily solution-oriented, working on various projects such as setting up or analyzing system configurations, data and process modeling, and architectural system design.
They also provide professional support with the design and development of advanced campaign strategies and lead programs. They do this by providing technical support and advice, building marketing strategies, and optimizing the marketing automation engine.
We are looking for an experienced, enthusiastic, and driven tech-lover to join our Marketing Technology team as a Marketing Technology Consultant HubSpot. This opportunity will be full-time and will be based in either the UK or The Netherlands.
This is why you get out of bed every morning
Configure system implementations at customer sites, both remote and on-site.
Support with technical system design, set-up, and implementation of Hubspot.
Managing lead gen, databases, and campaign flows.
Working with partners and clients to develop and implement content and campaign strategies.
Recommend best practices for email marketing through the coding, design, and testing of email campaigns.
Manage tasks and projects with competing timelines.
Completing tasks and projects to the highest level of customer satisfaction.
Provide support and technical guidance to clients and team members.
Identify and implement improvements in internal processes.
This helps you to be successful
A Bachelor's or Master's degree in Marketing, Business, Computer Science, Information Technology, or another related field.
Minimum 4 years of experience implementing and managing Hubspot, specifically database set-up, system configuration and testing, process automation, and web and social media integrations.
Experience with other marketing and sales automation systems (Eloqua, Marketo) is a huge plus.
Experience with task and project management of multiple projects simultaneously.
Knowledge of HTML, CSS, or JavaScript.
Good presentation and communication skills.
Self-starter who can work in a team and has a passion for "doing it right and getting it done".
Your chance to have an impact and grow with us
Join a group of marketing, sales, and data science experts that love to push boundaries, challenge each other to get the best possible results, and have fun while doing that.
Nothing set in stone yet, plenty of room for new initiatives and ideas.
Enjoy an excellent base salary.
With a DNA that matches, we will jointly be able to drive both your and our clients' successes.
Je moet ingelogd zijn om te kunnen solliciteren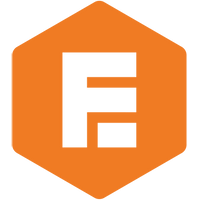 Engagement Factory, a Blend360 company